SAPIENS HEALTH FOUNDATION TIES UP WITH EDUCATIONAL INSTITUTIONS TO PROMOTE HEALTHY LIFE STYLE AMONGST STUDENTS.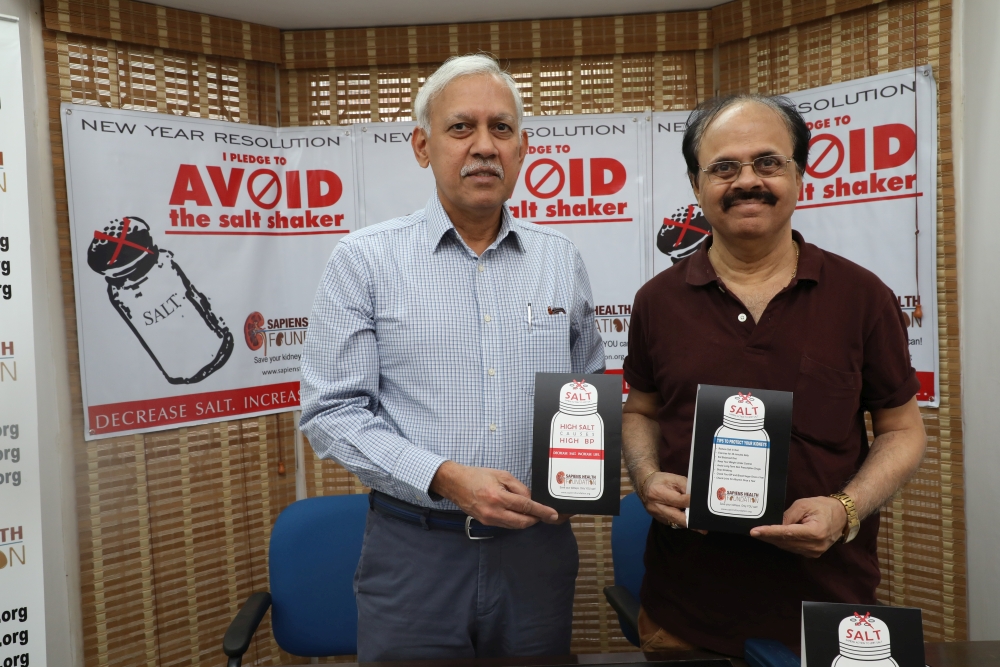 Sapiens Health Foundation is a NGO functioning from Chennai for the last 20 years. The foundation has been campaigning against high salt intake amongst population for the past 10 years.
According to Dr. Rajan Ravichandran, Chairman of the foundation, with the growth of the Indian economy, there has been a drastic increase in the Non Communicable Disease (NCD) like Heart attacks, Strokes, Diabetes, Cancer etc. This can be attributed to the poor life style of eating preserved food, lack of exercise and environment.
A recent survey conducted by the foundation showed an alarming incidence of obesity amongst students between 18 to 22 years. 28% of the male and 14% of female had a Body Mass Index (BMI) more than 25. An equal number were also underweight with a BMI less than 20. This can be attributed to the poor awareness about nutrition amongst students. Less than half of the students were aware on the permissible levels of sugar and salt intake per day.
The foundation has tied up with several schools, colleges and universities for conducting educative programs regarding healthy life style which would include the need for balanced diet, exercise and avoidance of smoking and alcohol. The foundation would implement this by conducting periodic heath surveys and decide the interventions required
The first program was kick started with a New Year resolution of "Avoid the salt shaker". Crazy Mohan was the guest of honor during the function. The result of the survey was released to the press.